The Total Douchebag's Guide&copy: MySpace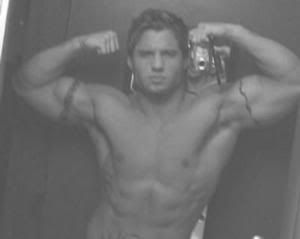 Okay, dudes. So listen, I found this new online thingy where you can meet totally hot chicks. Its called
MySpace
. It sounds kinda gay, but seriously, there's all kinds of chicks on it. And its not just fat girls and dorks, either. There's like seriously hot chicks on there. I saw for myself! And they look like they want to party.
Now that I've been a MySpacer for a few months now, and have created a totally sweet profile for myself, I thought I'd share with you dudes some of the secrets to using MySpace as a tool to help you nail hot chicks off the Internet.

Step One: Creating Your Profile
Basically this is all the words and stuff that describe who you are. You have to answer all these questions like "About Me" and "General Interests" and "Music" and "Who I'd Like To Meet" and stuff. It's hard. But its really important that when chicks read your profile, they quickly see that you're a total badass, but also sensitive and sophisticated. Take a look at mine, and you'll see what I mean:
About Me
: IM NOT A MEAT HEAD OKAY SO DONT ASK ME PLZ.I JUST LIVE THE FITNESS LIFE STYLE I DO MARTIAL ARTS SUCH AS BRAZILIAN JUI JITSU SUBMISSION WRESTLING I PLAY SPORTS ALL THE TIME. READING BOOKS IS AWESOME, TOO.
General Interests
: I LOVE WORKING OUT,TALKING,SINGING BY THE WAY I HAVE A DEMO OUT. I LIKE TO WRITE POITRY AND SING TO CHICKS THAT ARE CLASSY.
Music
: I LIKE POP/ROCK/HOUSE/TRANCE/RAP/REGGAETON/OR ANYTHING I CAN JAM TO, DAVE MATTHEWZ
Who I'd Like To Meet
: VERY SEXY AND VERY INTELLIGENT GRLZ. THAT GIRL ON REAL WORLD IS SO HOT AND COOL. I HOPE WE CLIQUE TOGETHER WHEN WE MEET. MY FRIEND SORTA KNOWS HER AND IS SHOWING MY PICTURE. I WANT TO MEET COOL PEEPZ IN HOLLYWOOD AND LA.
Step Two: Your Photos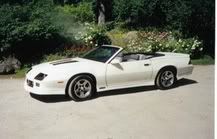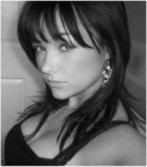 This is probably like the most important part. If you're a fatass loser, you might as well stop even reading. But if you are reading this, chances are you're totally awesome and cool. First of all, you MUST NOT be wearing a shirt in your picture. Think of it like an NRA meeting: you HAVE to show off your guns. Oil yourself liberally. The easiest thing to do is just look in a mirror, flex, and take a picture with a digital camera (see above). If you can't figure this out, see if one of your workout buddies would mind taking a pic after you lift weights and before you do the thing in the shower together that you never talk about with others.
You can also add depth and dimension to your photo catalog by including pictures of any or all of the following: Your Car (especially if its a Camaro or tricked out Honda), Chicks You've Nailed (especially if they've ever worked at Abercrombie or won a local bikini contest) or large quantities of alcoholic beverages (especially Bud Lights or fruity malt beverages).
Step Three: Leaving Comments/Sending Messages
Once you've put in the work and put together a profile as sweet as the one I've displayed above, the next thing you have to do is make yourself noticed. You could have the most amazing shirtless MySpace photos in history, but if you don't get out there and work it, the hot honeys are never even gonna know. Even though we're picking up sluts online instead of in a bar, there is still a courtship process, which I will lay out below.
Hunting
- You must use the "browse" feature to peruse all the whores who live nearby you (if they live on the other side of the country, don't even mess with them - phone sex ain't worth it). If you see one who's smokin', click on her profile and check it out. Use her profile to find something she likes that you know something about, then:
Leaving a comment
-- This is your chance to introduce yourself, like your favorite pick-up line at a nightclub. You've got to break the ice. The best thing is to, once again, try to convey both your Alpha Male Superiority and your deep capability for sensitive emotions. Try something like:
Sup, girl. Yo, how much a polar bear weigh? Enough to break tha ice! HAHAHAHA. Ferreals, if you like ice, I gots it. I wants to get to know you girl, you feel me? Hit me up some time.
Sending a Message
-- If your comment does what its supposed to, you will have gotten this hot little piece of action's attention within 24 hours. She will respond by doing one or all of the following: a) adding you as a friend (if she does this, you MUST leave another comment thanking her for the 'add') b) leaving you a comment in return, or 3) sending you a private message. No matter what her response, your next step is sending her a private message. (If she doesn't respond at all, you might want to think about taking some more shirtless photos).
Step Four: Closing the Deal
Your job is nearly done, but don't get comfortable just yet. This is the most crucial part of the process. Once you have engaged the target in an ongoing series of private messages, you must take the initiative and control the game. Just like getting laid in the real world, you must use your judgment. Remain in control, but follow her leads. If she's a total slut and keeps sending you pictures of her tits and ass, tell her to meet you at some nearby motel you can rent by the hour (okay, the half). If she's acting all mushy like she wants a relationship, suggest getting drunk together. The key thing to remember is, you MUST make the leap from the realm of cyberspace to the real world, and you must do this delicately. She might be nervous about meeting you in person, especially if you look like an over-testosteroned date rapist, which you probably do. So you've got to be smooth.
If you follow these instructions, and you have huge muscles that you don't mind photographing, you'll soon be drowning in dirty little MySpace sluts who want nothing more than a minute or two of your underwhelming loving. If you're still wondering whether this approach is right for you, think of it this way: its an easier way to meet chicks than going to the club and wasting a bunch a cash on buying them hoes drinks and shit. You know how much 4 Smirnoff Ices can cost! You're a straight-up pimp, but that don't make you rich!