Tony! Toni! Tone! (a scientific theory)
I have this incredibly scientific theory that all people named "Tony" are douchebags. I began developing my revolutionary hypothesis years ago, in grade school, when this acne-festering trashcan named Tony Dinelli sucker-punched me in the face in the middle of the cafeteria. Ever since, I've quietly suspected that everyone in the world named Tony is a complete douche. Over ten years later, I have yet to be proven wrong, and have now decided to finally go public with my findings, which you will find (heh) below: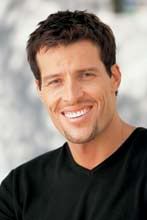 Tony Robbins
-- He's like Tom Cruise without the fame, acting ability, good looks or charm. If you just took all the, "I've seen the reports!" Scientology wackiness out of Cruise, gave it a couple catchphrases, and it sent it out on the road for a national tour catered to tiny-brained morons who need someone to tell them they're not pathetic, you would have Tony Robbins. If you go to his website, dude actually encourages you to use his "Life Plan Tool". Tony, there's only room for one tool on your site, and you've got that real estate nailed down tight. I mean, just look at his teeth. Only a Tony would have teeth like that. Total douche.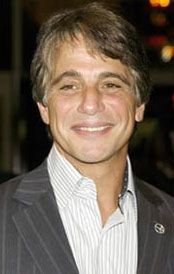 Tony Danza
-- Once you get past your nostalgic (and probably ironic) fondness of "Who's the Boss?", what you're left with is a vast ocean of Douche. This guy has managed to surpass twenty years worth of Daytime TV Titans of Terrible to become the definitive authority on how to have a boring and shitty daytime talk show. Being the guy with the worst daytime talk show in the history of TV is no small task, and only a douche of Danza proportion could spearhead this sort of challenge.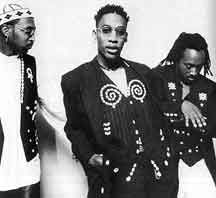 Tony! Toni! Tone!
-- I mean, I think this sort of speaks for itself. This band liked the word "Tony" so much that chose to shout it, three times, spelled differently, and then offer the result to the world as the name by which they want to forever be known. Fuck. And the worst part is, in some sort of cosmic riddle, their music achieves the seemingly impossible feat of being even MORE awful than the bands' name? I'm stunned and humbled by the level of Douche these three were able to achieve in such a brief career.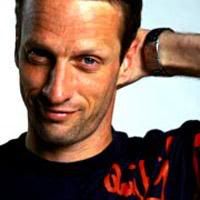 Tony Hawk
-- Sorry kids, but anyone who makes a career out of skateboarding is a loser in my book. Because its a loser decision. Sure, things worked out okay for Mr. Hawk, but what about the scores of lives he indirectly wasted by giving naive suburban kids the unrealistic hope of becoming a celebrity skateboarder? I guess fast food restaurants need employees, but still. And as if his career alone wasn't misguiding enough, Hawk's personally responsible for numbing the minds of even more millions of PlayStation-addled time-and-space-wasting zombies, which means I am going to have to rule in favor of the Douche.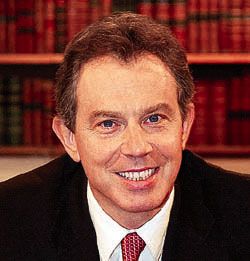 Tony Blair
-- Bush's little bitch, totally pusses out whenever anything happens. Does as he's told, even though deep down he probably knows that, behind his back, Bush refers to him as, "That nancy-boy faggot". In my book, this guy is the Duke of Doucheingham.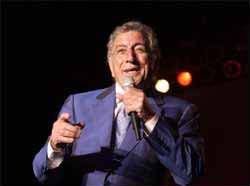 Tony Bennett
-- This one is probably gonna piss a couple people off, but I don't care. This glorified Barry Manilow is lame, like Sinatra with no talent, or Tom Jones with a 3-inch cock. Old school douche.
Tony the Tiger
-- Holy fuck I hate this guy. Of all the breakfast cereal cartoon character mascots, Tony is without a doubt the biggest pussy. He's wearing a scarf, for chrissakes. Tigers are supposed to be scary, but this dipshit just looks like Garfield's gay cousin from Europe. Count Chocula would bite the shit out of this guy, slap him in the face, and stroll away laughing while Tony cried in his Frosted Flakes. Grrrrreat? No, Rrrrrrrrretarded.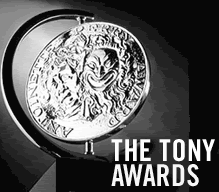 The Tony Awards
-- There are a lot of pointless award shows out there for me to not give a shit about, but I don't give a shit about this one the most. If your acting was so good, you'd be banging Lohan and getting Oscars, not hamming it up for fat Midwestern tourists in Times Square. When I first heard of "The Tony Awards", I thought, "finally, they're gonna start handing out trophies to the world's biggest douchebags". No such luck.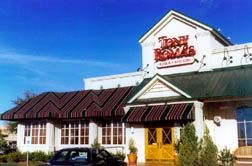 Tony Romas
-- In case you geniuses haven't figured it out, the only food anyone named Tony can possibly prepare is Pizza. Not ribs. Ribs are prepared by black people and fat redneck Southerners. Calling a place Tony Romas and having ribs instead of Italian food is like opening a restaurant called Jorge's Taco Shack and serving sushi.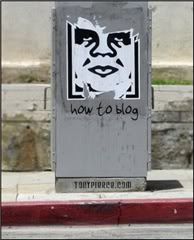 Blogger Tony Pierce
-- Before writing a book called "How to Blog", try learning "How to Write".
ton-e'

:

Marked by an elegant or exclusive manner
tony (adj.)
-- Only a total jerk-off would say something like, "You should have seen this party. Very tony." It's the same people who use the word "dish" as a verb, and they're morons. Isn't it sad that even the definition of the word "Tony" has to completely suck?
So there you have it. I think I make a pretty compelling case. If you happen to be named Tony, and you're reading this thinking, "This is total bullshit, I'm not a douche", well you are and here's why. Your name is probably Anthony. But instead of Anthony, a perfectly respectable name, you have elected to be known as "Tony", which sucks, as outlined above, thereby making you a douche. Now, if your parental-given handle is actually just "Tony", you're still a douche by default, but you should probably punch your folks in the face next time you see them.
(This post is dedicated to the memory of Tony Randall. It's been all douchebags since him.)