I Will Kill Somebody For a Coldplay Ticket
(The band Coldplay recently announced a "secret buzz show" at the Fillmore here in San Francisco. With such a popular band playing such a small venue, the tickets predictably sold out in about 10 seconds. In the subsequent hours and days leading up to tonight's show, a desperate frenzy of insanity broke out in the "tickets" section of Craigslist, with people making staggeringly ridiculous offers and demands in exchange for a ticket. I was thus inspired to enter my own ad into the fray. I will reprint it here, for your enjoyment.)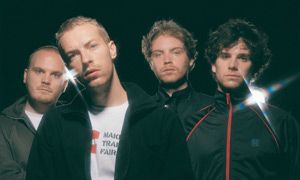 I Will Kill Somebody For a Coldplay Ticket - $666
Reply to: anon-71670060@craigslist.org
Date: 2005-05-04, 2:15PM PDT
I have been closely following the Coldplay pandemonium here on Craigslist for some time now. I've seen people offer iPods, cars and loved ones for entrance into the show. And I've seen people demand jobs, large cash sums and sexual favors in exchange for their extra ticket. As a huge Coldplay fan with meager resources at my disposal, I have pondered what I might be able to offer someone in hopes of getting to see the show. I think I have finally come up with something.
I will physically kill somebody for a ticket to see Coldplay.
That's right, if there is some person out there whose discontinued existence would vastly improve your life, but you are having trouble with the moral or spiritual implications of killing them yourself, I will do it for you in exchange for a chance to hear "Clocks" live and in person.
Maybe its a friend who's wronged you, a parent who neglected you, a lover who cheated, a bully who beat your ass, a thief who stole, your boss who's...well, your boss - whatever your motive, I will off them, Death Row Gangsta style, if you will take me as your date to Coldplay. I want to hear "The Scientist" performed THAT bad.
If you'd like, I will kill you. You're suicidal and don't have the courage? No problem, we'll go to the show together, have some drinks and then, at the end of the moving encore rendition of "Yellow", I will cut you. Simple and clean. You'll go out with the sweet, melodic sounds of Coldplay wafting through your senses.
I have to admit - I've never killed anyone before. Never even been hunting. When I was a kid, I wanted to be a ninja and when I saw that movie Gross Pointe Blank I kinda thought it would be cool to be a professional assassin, but I have to say, my murder resume is a bit lacking. But come on - this is Coldplay. I'm sure I'll be okay with commiting a mortal sin after I hear Chris Martin and company rip through an awesome live rendition of "Don't Panic".
Anyway, drop me a line if you're interested. If you have an extra ticket to Coldplay and need someone killed, I'm your guy. I just hope they don't play all new stuff. I'd hate to have bloodstained hands and not even be able to sing along to a few of my old favorites, like "Green Eyes".
(
UPDATE

: Craigslist, apparently unable to distinguish satire from reality, has already flagged and removed the post. Took them about 4 minutes.
)